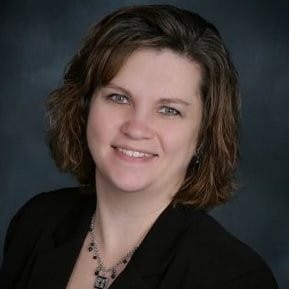 Ranadene (Randi) Tapio
MBA, CMRS, CPCS, CHM, CHBP
Owner/CEO, Director of Business Solutions
Randi Tapio founded MedCycle Solutions, creating Revenue Cycle solutions for healthcare practices that will improve efficiencies, maximize reimbursements, and help them get paid faster.
After a significant car accident, Randi spent months in recovery and even longer battling insurance companies for coverage and reimbursements. Randi believed there was a way for patients and healthcare providers to have a better experience, and MedCycle Solutions was born.
Randi is an experienced Healthcare Revenue Cycle professional, with more than 20 years of experience in various health care roles, including revenue cycle, administration, and consulting. As an experienced Revenue Consultant, she has a long history of cultivating strong working relationships with providers, ancillary staff, and health care executives. Randi concentrates her efforts in working with independent and hospital-based physician groups to improve revenue by increasing productivity and office efficiency, as well as billing and coding compliance. She has guided many practices successfully streamlining their Revenue Cycle processes by working with clients to ensure accurate workflows are in place, and adapts to the specific needs of each practice.
In her own communities, Randi has been named to the "5 Under 40" list, has been the keynote speaker at local RHIT graduations, was named "Woman of the Year" by Beta Sigma Phi, and presented for local AAPC & AHIMA chapters.
Laureen
CPC, RHC-CBS, CAH-CBS, CH-CBS
Director of Coding & Compliance
Laureen is an experienced Healthcare Revenue Cycle and Information Management Consultant, with more than 30 years of experience in various healthcare roles, including operations, administration, billing, coding, and compliance. In her consulting experience, she has worked with private physician practices, large health systems, teaching facilities, level one trauma centers, Federally Qualified and Rural Health Clinics, independent contractors, large and small revenue cycle vendors, skilled nursing, and assisted living facilities. She has experience with a wide variety of specialties as well as laboratory and ancillary coding, auditing, and billing. She has worked with various government agencies such as CMS, OIG, and CLIA. She has extensive experience dealing with large teaching facilities where she helped physicians, residents and medical students understand how their documentation affects coding and billing and their reimbursement. She has worked with several physicians going into private practice or who have started their own practice to understand and implement these practices. She has worked as a Senior Project Manager working with large and small clients, on both the Professional and Facility side to ensure the best partnership for both her clients as well as for her team and the company overall.
Laureen's many years of experience has helped her build a broad network of professional contacts with whom she continues to consult. She relies on her customer service roots to guide her through various client requests and needs. Her ability to communicate effectively and efficiently with various members of any organization is one of her greatest strengths. This allows her to bring her wealth of experience to any setting and to rise to any challenge.
Mariellen

CPC, CRC
Senior Consultant
Mariellen has a variety of experience in the medical field. She has worked for doctors, hospitals, pharmacies, and insurance companies. She has worked on special projects and reporting. She has experience in bill review and coding with a wide range from EAPG 3M, DRG, Workers Compensation to Appeals and coder Affidavits for Litigation. She can provide verification of code selection for operation reports, documentation review, and credentialing. She has worked on operation policies, compliance training, and project management. Working in several roles has given Mariellen experience with a variety of EMR and billing systems, clearinghouses, coding resources, and online carrier platforms.
Sharon

EdD ABD, CPC, CMC, CMIS, CHI, CEHRS, CBCS, CMAA, AHIMA-Approved ICD-10-CM/PCS Trainer, and AHIMA-Approved CDI Trainer
Senior Learning and Development Consultant
Sharon has over 18 years of experience as a certified biller, coder, and auditor including 12 years of supervisor experience in OB/GYN, General Surgery, Anesthesia, Family Practice Medicine, Dermatology, Vein and Vascular, and Orthopedics Surgery specialties. She helped implement a new EHR system and successfully increased the first pass on clean claims paid by 88% within 90 days of implementation. She is proficient in working with various EMR systems preparing and submitting clean claims to insurance carriers via the clearinghouse and performing regular A/R follow-ups including denial and appeal management. She also has an impressive track record of success in resolving claim rejections and submitting corrected claims by adhering to official coding and reporting documentation guidelines for patients' medical records.
Sharon is also an enthusiastic educator who teaches online allied healthcare courses at ProTrain, LLC, Practice Management Institute, and Collin College. She has received awards and recognition for outstanding achievement in teaching, leadership, and community involvement. She is effective in developing curricula, providing quality instruction, and promoting a positive and engaging learning environment. Sharon continues to develop a very positive and proactive approach to getting things done and demonstrates good judgment and the initiative to solve complex problems.
Jo Potts, CPC
Coding, Compliance & Practice Assessments
In addition to her process improvement and RCM Consulting, Jo Potts serves as the Director of Compliance at MedCycle Solutions, helping to ensure the practices we serve, stay up to date with the most current regulations.
Jo's diverse experience brings a customer service focus to her operations, billing, coding, compliance and financial related consulting services at MedCycle Solutions.
Jo has worked with independent solo practices, multi-specialty group practices, large health systems, tribal health, community, and critical access-based hospitals, Federally Qualified and Rural Health Clinics, skilled nursing facilities, ISNPs and insurance companies.
Jo's more than 35 years of healthcare experience has allowed her to build a broad level of experience.
Headquartered in Central Minnesota, MedCycle Solutions also has a strong East Coast presence in New Jersey. The MedCycle Solutions team includes Medical Billers, Credentialing Specialists, Certified Professional Coders (CPC) and Consulting professionals – many with at least 15 years of industry related experience.
Jennifer, CHM, CHBP
Karen