Headquartered in Central Minnesota, MedCycle Solutions also has a strong presence nationwide thanks to our remote staff. The MedCycle Solutions team includes medical billers, credentialing specialists, certified professional coders (CPC), and consulting professionals, ranging in 10-40 years of industry related experience.
After a significant car accident, our founder, Randi, spent months in recovery and even longer battling insurance companies for coverage and reimbursements. She believed there was a way for patients and healthcare providers to have a better experience, and MedCycle Solutions was born.
MISSION: Our goal is to empower healthcare communities by providing innovative best practice solutions.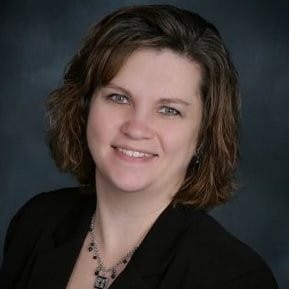 Ranadene (Randi) Tapio
MBA, CMRS, CPCS, CHM, CHBP


Owner/CEO
Randi Tapio founded MedCycle Solutions, creating revenue cycle solutions for healthcare practices that will improve efficiencies, maximize reimbursements, and help clients get paid faster.
Randi is an experienced healthcare revenue cycle professional with more than 20 years of experience in various health care roles, including revenue cycle, administration, and consulting. As an experienced revenue consultant, she has a long history of cultivating strong working relationships with providers, ancillary staff, and health care executives. Randi concentrates her efforts in working with independent and hospital-based physician groups to improve revenue by increasing productivity and office efficiency, as well as billing and coding compliance.
She has guided many practices successfully streamlining their revenue cycle processes by working with clients to ensure accurate workflows are in place, and adapts to the specific needs of each practice. In her own communities, Randi has been named to the "5 Under 40" list, has been the keynote speaker at local RHIT graduations, was named "Woman of the Year" by Beta Sigma Phi, and presented for local AAPC & AHIMA chapters.
Laureen
CPC
, RHC-CBS, CAH-CBS, CH-CBS
Director of Client Operations
Laureen is an experienced healthcare revenue cycle and information management consultant with more than 30 years of experience in various healthcare roles, including operations, administration, billing, coding, and compliance.
In her consulting experience, she has worked with private physician practices, large health systems, teaching facilities, level one trauma centers, federally qualified and rural health clinics, independent contractors, and assisted living facilities. Laureen's many years of experience has helped her build a broad network of professional contacts with whom she continues to consult. She relies on her customer service roots to guide her through various client requests and needs. Her ability to communicate effectively and efficiently with various members of any organization is one of her greatest strengths. This allows her to bring her wealth of experience to any setting and to rise to any challenge.
Jo
CPC


Director of Business Operations



Jo's career as a healthcare professional and consultant brings more than 40 years of experience to MedCycle Solutions.
Her various health care roles include working with large and small practices and national healthcare organizations in areas such as practice administration, provider recruitment, revenue cycle, operations, compliance, policies and procedures, practice assessments, team building, change facilitation and consulting. Jo has previously served as the president and had several positions on the board of the local AAPC. She understands the needs of the one provider practice struggling to manage the mountain of compliance requirements as well as the complexity of a national healthcare system implementing a new electronic medical record from coast to coast. Jo believes building strong internal and external customer service foundations within an organization is one of the keys to success.
Amy
Ann, CPC-A
Brittany, CPC-A
Deidre
Evelyn
Jodi, CPC-A
Josh
Lacey
Leigh
Mariellen, CPC, CRC
Pinkal, CPC-A, CPB