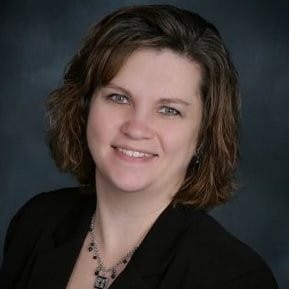 Ranadene (Randi) Tapio
MBA, CMRS, CPCS
Randi Tapio founded MedCycle Solutions and serves as the Director of Business Solutions, creating solutions for practices that will improve efficiencies, maximize reimbursements and help them get paid faster.
After a significant car accident, Randi spent months in recovery and even longer battling insurance companies for coverage and reimbursements. Randi believed there was a way for patients and healthcare providers to have a better experience, and MedCycle Solutions was born.
Randi is now a sought after industry expert in revenue cycle management & credentialing services in the healthcare community. Active in many industry associations, Randi is often a featured speaker and author in her field of expertise.
In her own communities, Randi has been named to the "5 Under 40" list, has been the keynote speaker at local RHIT graduations, was named "Woman of the Year" by Beta Sigma Phi, and presented for local AAPC & AHIMA chapters.
Jo Potts, CPC
Coding, Compliance & Practice Assessments
In addition to her process improvement and RCM Consulting, Jo Potts serves as the Director of Compliance at MedCycle Solutions, helping to ensure the practices we serve, stay up to date with the most current regulations.
Jo's diverse experience brings a customer service focus to her operations, billing, coding, compliance and financial related consulting services at MedCycle Solutions.
Jo has worked with independent solo practices, multi-specialty group practices, large health systems, tribal health, community, and critical access-based hospitals, Federally Qualified and Rural Health Clinics, skilled nursing facilities, ISNPs and insurance companies.
Jo's more than 35 years of healthcare experience has allowed her to build a broad level of experience.